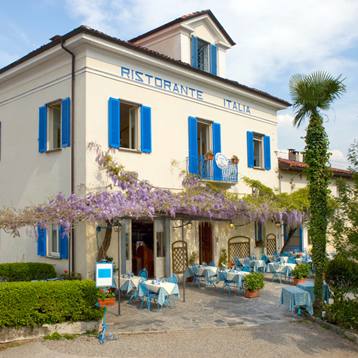 Ristorante Italia is situated at the end of Isola Superiore dei Pescatori, in the middle of the Borromeo Gulf, in the direction of Baveno.


In a historic but recently refurbished setting, our restaurant has a large terrace where you can dine and tasting our lake specialties, as well as organizing ceremonies, banquets, gala evenings or business lunches, while you will enjoy the enchanting panorama of Lake Maggiore.

To reach the restaurant, you can take advantage of the many public boats, while in the evening we organize the private transfer by boat, booked by the restaurant, leaving from Carciano or Baveno.

Otherwise, with your own private boat, you can book mooring at one of our private booms, located just in front of the terrace, then you will be carried by the staff.

Payments accepted
Carta di credito, Contante
Credit cards accepted
American Express, MasterCard, Visa