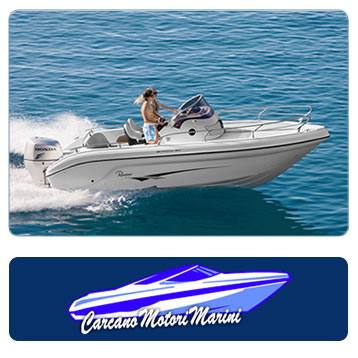 The Carcano Marine snc Born from the merger between the CMM Evelino Carcano, repair MARINE Carcano since 1969 and specializes in carpentry workshop Fabio IP boating.

And 'one of the most important on Lake Maggiore with the specific objective of providing a comprehensive technical service and is highly qualified to boaters and professionals. It 'the only Official Service Center on Lake Maggiore is the most important companies operating in the marine motor. The Carcano Marine Engines offers its customers expert technical assistance of the most prestigious marine engine manufacturers.

Carcano marine engine dealer: Bayliner, Cobalt Boats, Trophy, Ranieri and Quicksilver; is the sale and assitance of new and used boats, inboard and outboard, and also provides a service and repair of all types of marine engines.